Digarc
Digarc
Deploy the online catalog (Acalog) and curriculum (Curriculog) management systems
Description
In accordance with the University Senate-Approved Action Item of April 2019, in Spring 2021 SDSU launched a cloud-based solution designed to facilitate curriculum management and provide a fully-online catalog. Our previous (three separate print/PDF files) version of our undergraduate, graduate, and SDSU Imperial Valley publications will be integrated into a single online catalog through Acalog, a dynamic, and user-friendly catalog management software. In addition, Curriculog, a curriculum workflow and approval-tracking platform, replaced our existing system, CurricUNET, and will be used for all course and program proposals and their review at program, college, and university levels.
Goals / Deliverables
(In Progress) Produce remaining course/program modification and new program proposal forms
✓ Review and evaluate curricular and catalog production processes
✓ Increase transparency in curriculum development across the institution
✓ Produce a cloud-based and mobile-friendly (responsive) online catalog solution in service to students, prospective students, advisers, faculty and staff
✓ Establish streamlined workflows and proposal prompts for Curriculog in order to streamline the process and expedite approval time
RACI
Please take a look at our RACI matrix charts for the online catalog (Acalog) and Curriculog.
Timeline
Acalog
Build AY 19/20 Online Catalog: Aug 2019 to Apr 2020
Build AY 20/21 Online Catalog: Jul 2020 to Oct 2020
Launch Online Catalog for Campus Review and Feedback: Nov 2020
Complete Mobile Responsiveness Work: Dec 2020 to Feb 2021
Build AY 21/22 Online Catalog: Nov 2020 to Apr 2021
Launch AY 21/22 Online Catalog: May 2021
Acalog Complete: May 2021
Curriculog
Build Curriculog: Apr 2020 to Jul 2020
Revise Curriculog Prompts and Ongoing Testing: Aug 2020 to Jun 2021
Develop Curriculog End-User Training in Canvas: Jan 2021 to March 2021
Curriculog Goes Live (New Course Forms Only): Apr 2021
Facilitate Faculty and Support Staff Training: Apr 2021 to Nov 2021
Launch Remaining Curriculog Forms(New Program and Program/Course Modifications): Jul 2021 to Aug 2021
Begin Department and Registrar Training: Jun 2021 - Nov 2021
Begin College and University Level/Committee Training: Aug 2021 - Nov 2021
Curriculog Complete: Dec 2021
Updates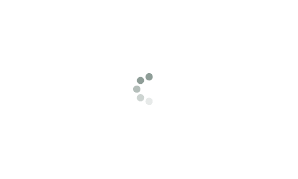 For the project status updates, please visit the Curriculum Services website.